Business executives from under-represented racial groups have a tougher climb when it comes to establishing themselves as authentic, credible leaders. Wharton management professor Stephanie Creary presents specific guidance for how mentors can make a big difference.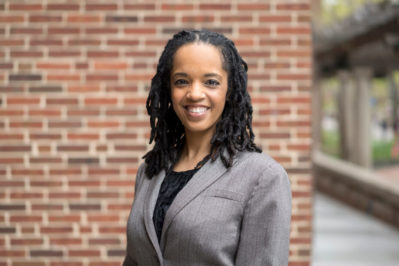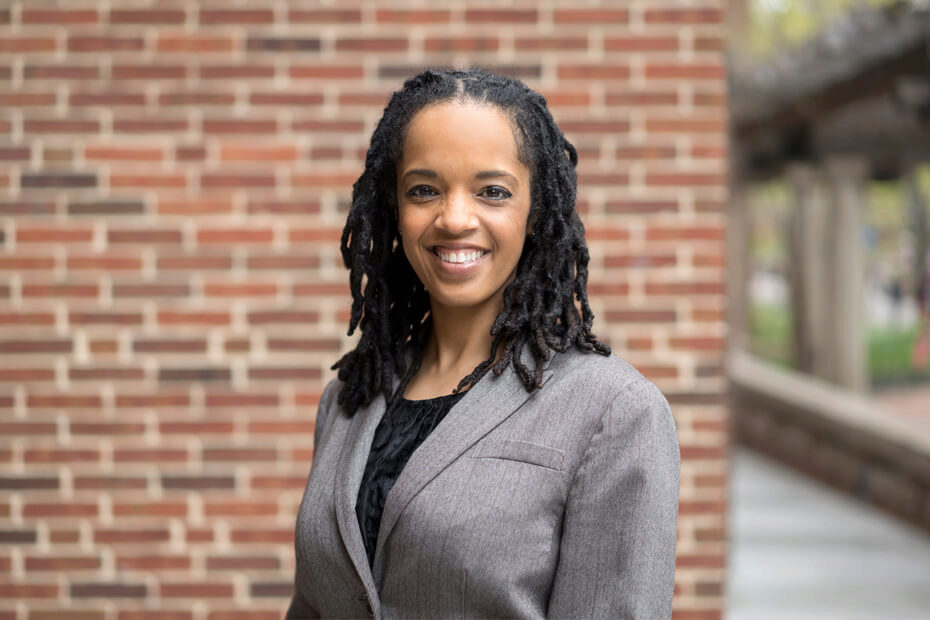 Close your eyes and picture a typical business leader. Got it?
If you live in the U.S., you probably didn't picture someone African-American, Latino, or Asian. That's because racial groups like these are under-represented in leadership positions. Executives from these groups face special challenges because many people—either unconsciously or consciously—don't associate leadership with someone who looks like them.
Studies have shown that diverse managers are less likely to be viewed as doing a good job. They receive less personal credit when their team scores a big win. They are passed over for opportunities. And they're sometimes mistaken for lower-level employees by new clients or vendors coming in for meetings. Over time, situations like these can take a psychological toll on diverse leaders and interfere with their ability to lead well. When others don't think of you as being in authority, it can be depressing and frustrating to have to keep telling yourself you are.
Efforts are afoot in corporate America to cultivate diverse leaders. In a recent survey of diversity management practices in 59 large public and private companies that I conducted along with Laura Morgan Roberts of Antioch University, we found that nearly 60% of these companies had formal mentoring programs to develop leaders from under-represented groups in the U.S., and about 30% had them globally. Yet successfully developing diverse leaders continues to be a challenge around the world.
In the research on mentoring and diversity, a lot of the onus is placed on the diverse individuals themselves to improve the situation. Prof. Morgan Roberts and I focused instead on ways that mentors—who typically are from a majority-group race—can help.
Learning to G.I.V.E.
In our paper "G.I.V.E.-Based Mentoring in Diverse Organizations: Cultivating Positive Identities in Diverse Leaders," published in the 2017 book Mentoring Diverse Leaders, we applied a model called G.I.V.E. which stands for Growing, Integrated, Virtuous, and Esteemed. When mentors use leadership development practices that encourage diverse leaders to "G.I.V.E.," these executives can attain a more positive sense of self and become stronger contributors to their organization's success.
Here's how we applied the four G.I.V.E. pathways:
Growing: Many diverse leaders are self-protective, afraid to show vulnerability. They may be especially reluctant to admit when they are struggling—whether it's with a direct report who's not performing well, or a tough project—because it feels like they're confirming the stereotype that they can't handle the job. But as a result, they may stall until the problem is really beyond repair. More importantly, they miss opportunities to learn and grow.
Mentors can help diverse protégés grow by creating a safe space in which learning and adaptation can occur. They can nurture the understanding that if you're willing to show vulnerability, you can then problem-solve and fix the issue.
Integrated: We all have role identities, like "Isaiah's mom" or "sales manager," and social identities, such as "native of Gary, Indiana," "Microsoft'er," or "Celtics fan." But aspects of diverse executives' selves—for example, being an amateur jazz singer—are often overlooked, or even suppressed, because there's pressure to match preconceived notions about leaders.
Mentors can help diverse leaders integrate the different parts of their identity in compatible, enriching ways. Leaders will then become more willing to express their authentic selves at work, which can lower stress and improve work relationships.
Virtuous: Some diverse leaders have a passion for social justice and are community activists outside the office, but may not participate in corporate volunteering programs, believing it will damage their credibility. Mentors can help diverse leaders affirm a more positive sense of self by helping them display character strengths such as courage, wisdom, integrity, humility, and compassion at work. Mentors can also try to boost the company's recognition and appreciation of virtuous acts so these are more closely linked with leadership qualities.
Esteemed: Mentors can help diverse leaders increase their positive self-regard. One way is by giving them frequent, sincere expressions of praise, appreciation, or gratitude. (Authentic affirmation is rare in the workplace: it's been found that there's greater focus on weaknesses and shortcomings.)
Another way is to encourage diverse protégés to join affinity networks, to help them align their non-typical selves and their work selves. This can also yield leadership opportunities. For instance, a few years ago GE's African-American Forum group helped acculturate and develop African leaders for GE's business on that continent.
Prof. Morgan Roberts and I believe that the benefits of the G.I.V.E. model can resonate throughout an organization. The diverse executive becomes a more confident leader and a stronger company contributor; the mentor becomes a more effective mentor; and the team under the diverse leader ends up with a better boss. We feel that G.I.V.E.-based mentoring is the key to developing diverse talent in 21st-century organizations.